Our campuses provide an enriching learning environment with playgrounds and dedicated areas for various sports, well-ventilated classrooms, dedicated areas for arts & craft, music and dance, an amphitheatre, open auditorium, multipurpose hall, pre-primary activity centre and playpen along with all other basic facilities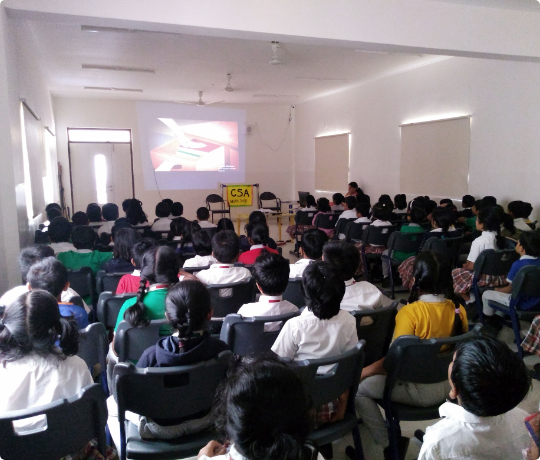 Our classrooms are well-ventilated and equipped with child-friendly furniture and ample storage space. The activity centre for the kindergarteners provides learning aids and tools to improve the sensory functions of the tiny tots. Every class has a smartboard which is connected to the central server so that data can be accessed from every classroom.
Our schools have a well-stocked library with interiors that make reading a pleasure, With story books to reference books and magazines our libraries are a treasure trove of learning and fun.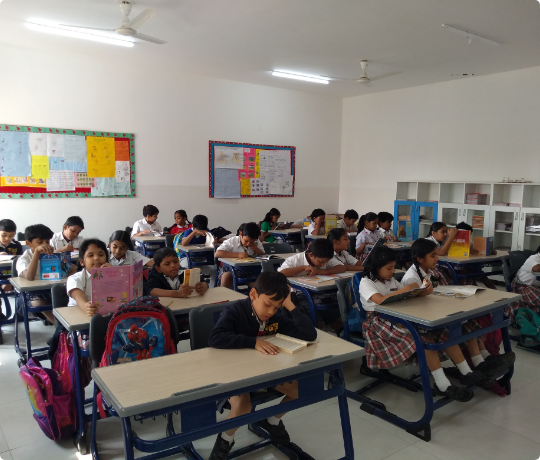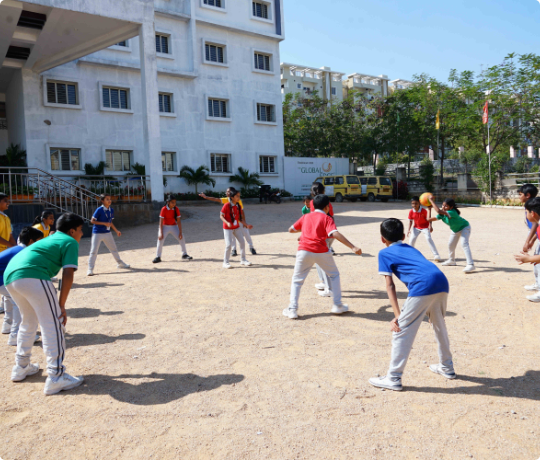 Sport & activity facilities
All our schools have well equipped activity rooms and sports facilities. Wehave also tied-up with multiple sports companies and playgrounds for Football, Cricket, Throwball, Kho Kho etc. We also provide swimming training at world-class temperature controlled pools.
Our infirmaries are managed round the clock by trained medical staff.We are associated with reputed hospitals for regular and emergency medical services. to take care of the students' medical needs.First aid boxes are provided in all the buses as well.